Office: 01293 531538 - Mobile: 07454804642 - Email: captainjetwash@live.co.uk
All photography provided by The Captain / Matthew Hanslow.
SKYLIGHT & FACTORY CLEANING
A properly cleaned sky light can enhance the natural light coming into the factory and can make a big difference in electric bills and the mood of your employies in the work place.
We are able to cleaning any size factory / building regardless to size.
I.P.A.F - International Powered Access Federation
I.R.A.T.A - Industrial Rope Access Trade Association
We're able to clean and restore any size factory / building regardless of size. Our staff are I.P.A.F certified and highly experienced in using powered access flooring (cherry pickers) for those hard to reach areas. We are also I.R.A.T.A certified / rope access technicians for all those areas thats can not be reached by cherry pickers or too cost affective for scaffolding.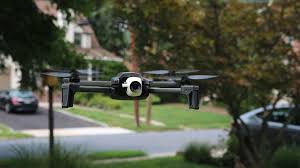 We check skylights with drones.
For those hard to reach areas we use the latest in drone tech to enable us to get a real close look via out 4k camera Our drones can get so close its actually like being up there yourself looking. I takes a fraction of the time too.
captain jetwash factory cleaning specialist.
Our building / factory cleaning service is second to none so if your here looking for a building cleaning contractor then we highly recommend you taking advantage of our free building cleaning consiltations.

Our factory / building cleaning services covers areas such as:
Floors, Internal & External Walls, Ceilings, Lights, Air Ducting, Windows, Car Parks, Walk Ways, Brick Walls, Signage, Plant Rooms and much more
First Impressions Last
We all strive to be the best in our chosen field…So why not look the part too.
Past studdies have shown that consumers are more likely to abtain services or buy products from people or places that are pleasing to the eye. Like that old saying
First Impressions Last.
Clean skylights can save you thousands
We know that safety in the work place is paramount to all our clients so we offer a flexible skylight and factory / building cleaning service. Our factory / building cleaning services can be carried at a time when there is low customer traffic and that suits your business needs or when your business is closed.
Without working skylights or any source of daylight in our factory's, lights will need to be switched on all the time during working hours. However, with clean skylights and sunlight pouring in all day will not have the need for artificial lighting. Your business could save thousands in electricity bills.
The cause of dirty skylights.
A build up of debris and organic material such as moss, grass and even small trees can grow pretty fast if left without any treatments. The longer its left, the more difficult and expensive the cleaning is. We would highly recommend having warehouse, factory roof / skylights checked and washed down every 2 - 3 years.
If skylights and factory roof's are left untreated, they will eventually absorb moisture and the fibres will begin to break down and evenyually decay. This is accelerated by any organic growth. The skylights will ultimately need to be replaced, at quite a considerable cost relative to the cost of treatment.
our factory skylight cleaning protocal.
We carrying out a full factory roof inspection of the skylights and roof-sheets, gullies before carrying out any work. For the skylights in particularly soft-washing is highly recommended rather than any heavey pressure washing in some cases. Soft washing will help eliminating any further damage to any weak spots in the skylights. Applying our factory roof and skylight cleaner to the areas then brush cleaning is then carried out to remove debris and organic growth then thoroughly rinsed off .
Repairs to any damaged skylights are carried out if needed followed by a two coat application to seal the skylights. This extends the period between when the skylights need to be cleaned. It does this by creating a protective barrier on the factory skylight. This slows down the build-up of dirt and eventually organic growth.
Liquid Rubber for factory roof coatings
Suitable For: Asbestos - Fiber Cement Roofing
Our choosen product has no solvents or VOC's in and will cause no disruption.

Liquid Rubber becomes one with the surface and is fully bonded.

Our choosen product has a 50 year life expectancy.

Our system can fully encapsulate and make safe asbestos roofs.
Ideal For: Industrial - Pitched Asbestos - Factories - Asbestos Roof Repair
A sealer coating based upon a unique, highly adhesive resin, highly plasticised for outstanding fexibility to withstand normal movement within a building and to the components within a building.
Incorporates Flame Retardant, Smoke and flaming droplet suppressing compounds. Water based, solvent free, low odour.
ADVANTAGES
Seals isolated asbestos fibres

Prevents asbestos release

Permanently bonds asbestos fibres
Recommended Uses
Internal wall panels

Top and underside of ceiling panels

Rigid internal ducts or pipework

External wall sheets, fascia or soffits
Office: 01293 531538 - Mobile: 07454804642 - Email: captainjetwash@live.co.uk
captain jetwash roof cleaning specialist.
Our roof cleaning, repair and coating services covers
Sussex, Surrey, Kent, Hampshire and London.