Office: 01293 531538 - Mobile: 07454804642 - Email: captainjetwash@live.co.uk
All photography provided by The Captain / Matthew Hanslow
DECKING CLEANING

Your Local Timber Decking Cleaning Specialist.
Timber Decking and other wooden structures are seen more often these days in many gardens across the UK. Newly laid decking area can look fantastic at first only thing is it can soon deteriorate in the damp UK climate. We advise cleaning and treating your timber decking each year to maintain the quality of the timber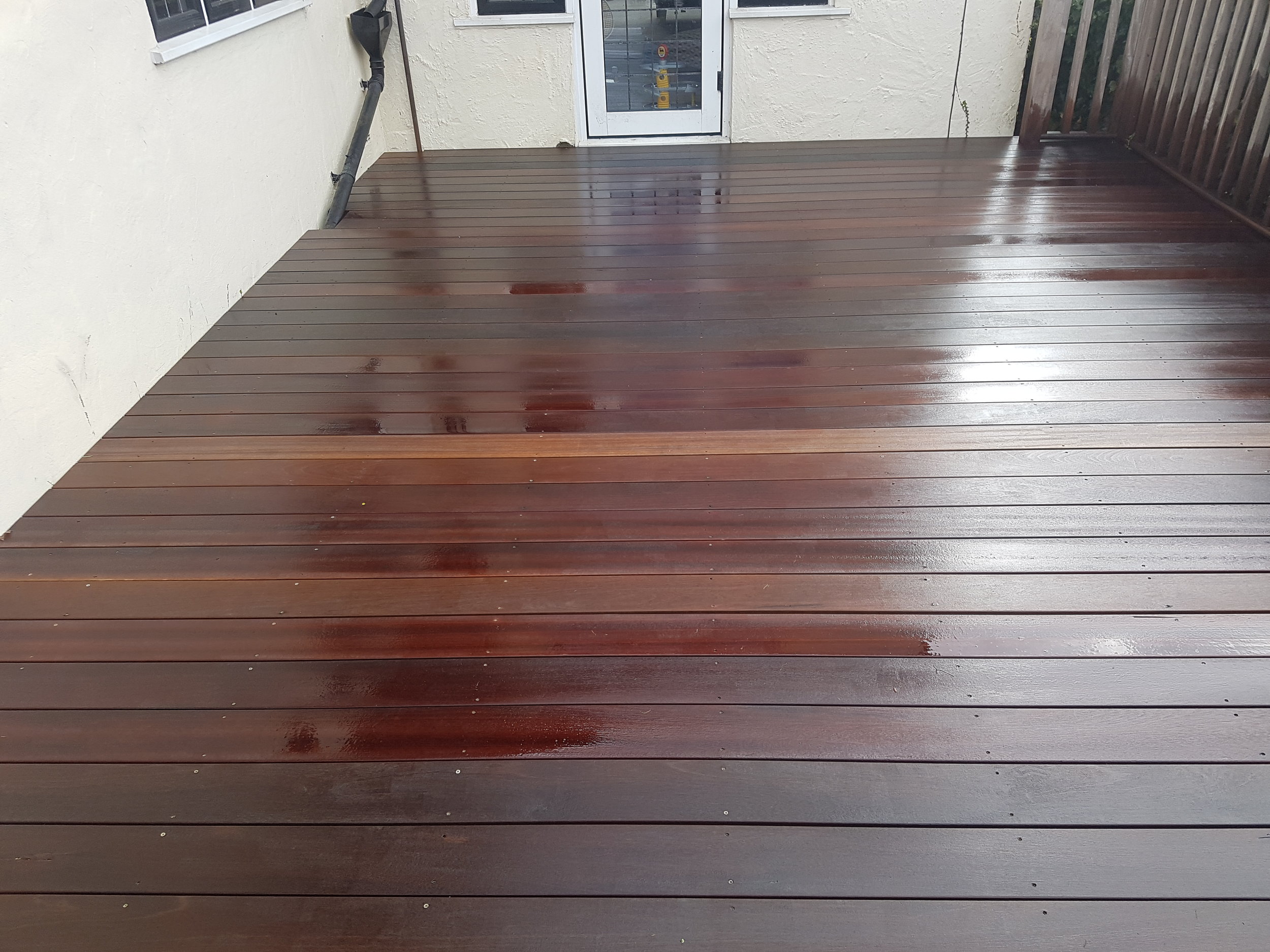 Green moss and algae in particular will make maintenance a proble.
Green moss and algae in particular will make maintenance a problem for most homeowners. If the timber decking is not kept free from algae and other forms of surface growth, the wood can become old, tired and drab looking and worst case sanario the timber decking will break down and rot..
As we all know decking can be a slight bit hazardous in the wet weather, becoming very slippery and causing many accident in the garden. Algae grows pretty fast on timber decking and fences but can be totally ilimunated if carried out in the right way. Heavy jet washing alone can cause damage to the soft timber so we would advise using a soft wash approuch as well then lightly jetwashing the timber decking to remove any last traces of algae growth. Also anti-slip decking sealer can be applied. Contact us for more details.
1. Ronseal Ultimate Protection Decking Oil....
2. Cuprinol UV Guard Decking Oil. ...
3. Manns Premier UV Decking Oil. ...
4. Everbuild Lumberjack Wood Preserver. ...
5. Barrettine Decking Oil.
Why not contact us now and we will come and give you a free no obligation quote for pressure cleaning your timber decking and restoring it back to its former glory.
Contact us and let us show you we can transform your decking. Affordable rates and a service second to none.
Office: 01293 531538 - Mobile: 07454804642 - Email: captainjetwash@live.co.uk